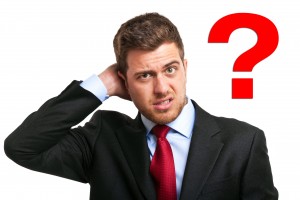 © SyrinGoWhat.com, Copyright Protected. Feel free to openly share this link anywhere, but please ask before copying this content or parts of this content elsewhere.
Some of the suckiest (likely not a word) things about having Syringomyelia is that it's difficult to know if what is going on with your body is related to it or not.  Since Syringomyelia affects your nerves and the muscles controlled by them, one can confuse a byproduct of the disease, something directly related to it or not related to it at all.  An example would be your back causing leg muscle weakness making you not walk in the way your body is designed causing your knee to hurt.  Once your knee hurts, you walk less and this causes muscle atrophy which causes more pain.  This type of knee pain and muscle atrophy wasn't directly caused by the disease.  There are even times that side effects of the medications I have to take resemble symptoms from the disease.  With that being said, medications are not always the answer.  It gets easy to blame Syringomyelia for everything that hurts or doesn't work right but I'm starting to realized this isn't always the case!  I will continue to push myself, exercise, stretch, and work hard to walk properly.  Don't get me wrong, Syringomyelia causes a lot of issues mentioned on the 'What is it?' page.  This is NOT a disorder, it IS a disease that has NO cure but I will NOT just accept 'It is what it is' and I WILL live and love my life.  The lessons learned for me are that not everything is what it appears to be and always think more broadly than what your doctor will. 
Please keep everyone that is suffering from this and other diseases in your prayers.  God listens and God heals!  
Exodus 23:25 NIV "Worship the LORD your God, and his blessing will be on your food and water. I will take away sickness from among you,"
Please feel free to send me your thoughts using my contact page. — Michael Doc Davis (SyringGWhat.com)