© SyrinGoWhat.com, Copyright Protected. Feel free to openly share this link anywhere, but please ask before copying this content or parts of this content elsewhere.
For some reason there are a lot of doctors that under value a person's statements when it comes to pain related to Syringomyelia.  Much of this is likely from the nation wide abuse of pain medications and the Obama Care requirements on physicians.  No I'm not making this political, I was actual told this by more than one physician.  Doctors are having a hard time juggling quality patient care and increasing the patient numbers they see to be able to stay in business.  This seems to result in doctors not taking the time or being able to take the time to listen and / or learn about Syringomyelia.  This means they really can't work towards helping increase the quality of life for patients.  
Some of my many personal experiences with doctors have included:
Here take this for a couple of weeks and you should be ok after that.  
You should stretch and excercise more and you should eventually not have pain.  
If the pain is still there after a month of rest, we can temporarily kill the nerves in your back using injections.  (With already having a loss of sensation along with muscle control issues, this doesn't seem like a good idea.)
The Syrinx in your Thoracic wouldn't cause problems in your legs, we should work on your lumbar spine.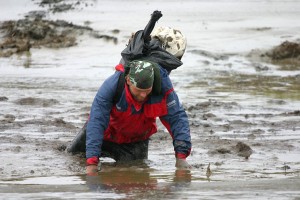 Well this is all just quick / short-term "fixes" that don't really solve anything.  For me, Syringomyelia is NOT just a walk in the park, it's more like a walk in thick mud!
Fortunately, an organization called Worldwide Syringomyelia & Chiari Task Force put together a Model of Care that that you can provide to your doctor or a doctor can download.  Let's all help educate doctors and help them help us.  They can't know everything… none of us can.
Jeremiah 29:11 NIV For I know the plans I have for you," says the Lord. "They are plans for good and not for disaster, to give you a future and a hope.
Please feel free to send me your thoughts using my contact page. — Michael Doc Davis (SyrinGoWhat.com)